See on Scoop.it – A Beauty Feature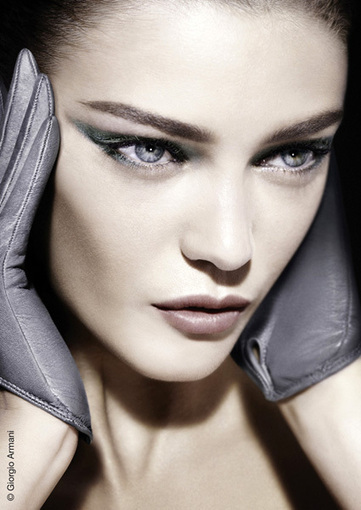 Giorgio Armani has Eyes to Kill Solo Eyeshadows, Giorgio Armani, Eyes to Kill Solo, Eyeshadows, high concentration of pigments, matte,
A Beauty Feature's insight:
"Women have always been afraid of wearing bright colors because they don't find them in the right texture. In this new line, Eyes to Kill Solo, every shade has been custom-created in a wearable texture. It's the perfect accessory for the face." — Linda Cantello, Giorgio Armani International Makeup Artist. Inspired by nature's elements, Eyes to Kill Solo offers a dense and deep "Macro Color" range of 20 shades. Each color story draws a specific vibration from a carefully studied texture. Subtle, silky, intense or sheer materials blend together to offer these single eyeshadows a distinctive luminosity and color personality. A made-to-measure approach thanks to a technological formulation that reveals all the beauty of the pigments. A palette of 20 intensely colored eyeshadows comes in three texture families: satin, vivid and matte.
See on www.abeautyfeature.com