See on Scoop.it – As I travel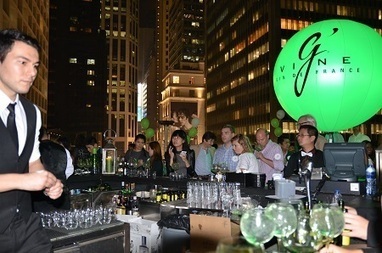 Devine G'Vine the luxury French Gin, G'Vine,luxury French Gin,French origin,botanical, G'Vine,Gin & Tonic, luxury,fashion, perfumes,wines & gastronomy,
A Beauty Feature's insight:
G'Vine conveys the very essence of French culture, renown for creating and enjoying the pleasures in life: art de vivre, luxury, fashion, perfumes, wines & gastronomy. This unique Gin is born in this blooming environment where free spirit and timeless elegance are king, where innovation can rhyme with tradition. Through its French origin – more precisely from the Cognac region birthplace of centuries-old distillation practices, its soft and silky grape spirit base and unique use of the delicate and ephemeral vine flower as a botanical, G'Vine has proven its uniqueness and overthrown many of Gin's traditional code.
See on www.abeautyfeature.com